CONTEMPORARY ART COLLECTOR BOOK (2023):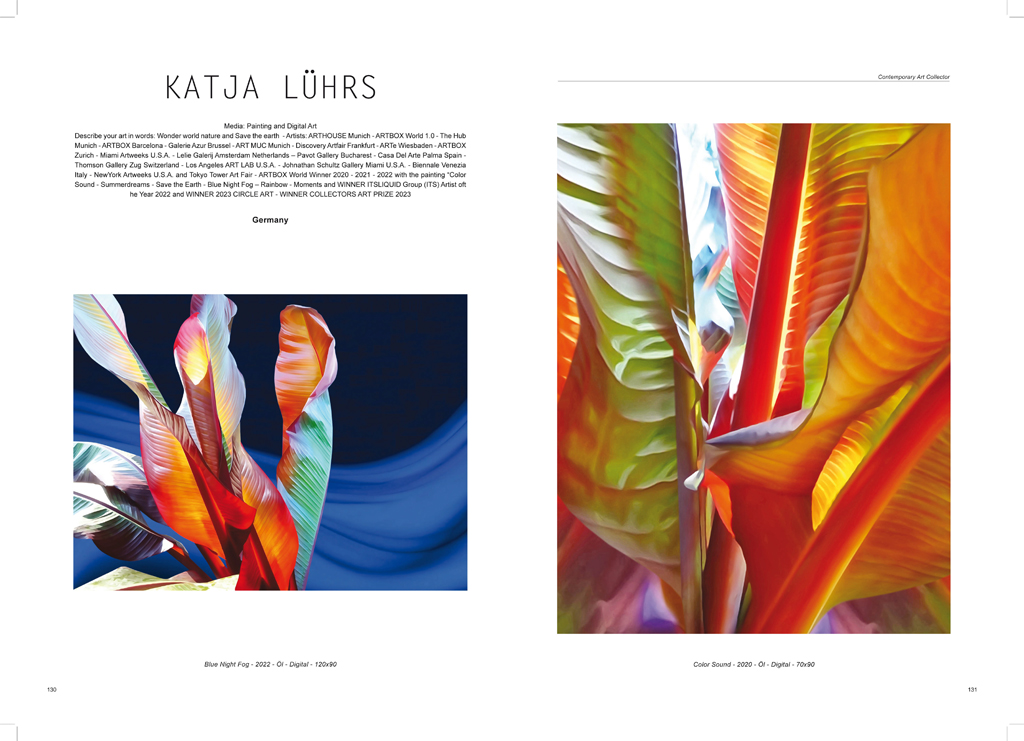 Contemporary Art Collectors (CAC) is an art and culture platform that focuses on contemporary art collecting, showcasing a multitude of artists and their talent to thousands of followers. 
CAC discusses the relevant conversations and topics in art, examines potential paths of future development, the culture of contemporary art collecting, and how art itself can become a more prominent and meaningful part of people's everyday lives.
CIRCLE ART BOOK – 2023 (3rd edition):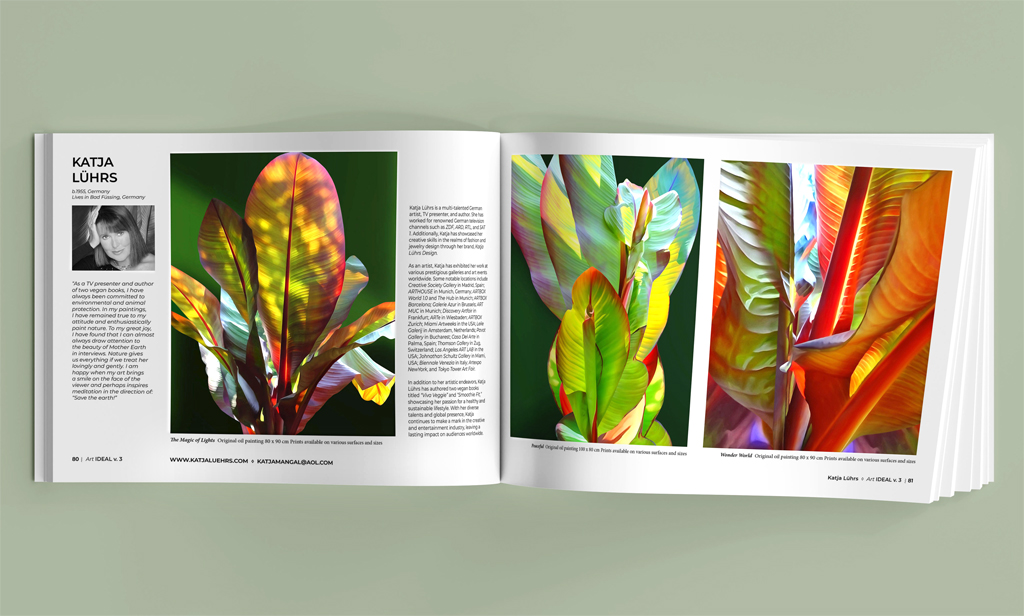 In the third volume of the annual ArtIDEAL magazine, the works of the artist Katja Lührs are also represented for the first time.
Further information and the option to order can be found here.